Life Skills Learning Centers provide tools in helping clients learn to rebuild their lives and improve their self-image. The goal of Life Skills is to help each individual increase their capacity to function in relationships and, where possible, to offer hope of reconciliation.
Painful memories that are unresolved from our childhood cause reactive behaviors in our adult life, and will destroy our potential for happiness and success as an individual. This damages our ability to have healthy relationships, and many times we sabotage our careers. All of this causes anger within, leading us to express our anger in a negative manner.
Integrity Life Skills offers a weekly program for twenty-six weeks to men and women in a group atmosphere. This psycho-educational experience features the curriculum: "Learning to Live, Learning to Love" written by Dr. Paul Hegstrom, the Founder of Life Skills International. The curriculum will help any individual gain life-changing skills in:
Anger Management
The 15 Types of Emotional Abuse
Breaking the Cycle of Abuse
Love and Family Bonding
Managing Stress
Breaking the Bonds of Shame
Developing Trust
Establishing Roots for a Healthy Family
Profile of the "Silent Knight" and His Victim
Mother/Son Relationship
Respecting Self and Others
Defining Domestic Violence
Taking Responsibility
Communications
Male/Female Differences
Awareness and Processing of Feelings
Learning to Forgive
Accepting Responsibility
Building Lasting Relationships
Lack of Parenting
Father/Daughter Relationship
In the case where an individual or couple needs assistance before a class is available we will refer them to the The Stepping Stones Clinic in Aurora, Colorado. This clinic involves five days of intense one-on-one work with therapist, Dr. Debra Bussey. These five-day clinics are not authorized at any other location.
Leray has been a part of Life Skills International for over fifteen years. He has been trained as a facilitator for Life Skills and has served as the Executive Director of two Life Skills Centers. He has also worked with the court systems in providing services for court-ordered clients.
As a pastor he discovered that many people in the church are involved in abusive relationships in some form. While completing the training to become a facilitator, Leray became aware of his own abusive behavior of using silence and withdrawal as a weapon in relationships. Through the information and research that comes for Life Skills, he was able to trace the behavior to its root causes in childhood and to make changes that have greatly improved relationships.
Leray continues to provide leadership to the development of Integrity Life Skills in the training of facilitators and in the future goal of becoming a licensed Professional Center. He also serves as a consultant to other Life Skills centers.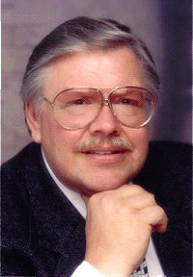 Dr. Paul Hegstrom, Founder of Life Skills, was an abusive husband and father. Paul lived the first forty years of his life without understanding why his behavior was reactive and his anger so fierce. He could not communicate or identify his feelings. Paul knew that something was wrong, but still lived in denial. His counselors had all the labels, but Paul needed more; he needed SKILLS to CHANGE his destructive behavior.
Without the help he needed, his marriage of sixteen years ended, but the abuse continued in subsequent relationships. In 1982, a life-threatening event occurred and forced Paul to ask for help, knowing that he could face 15 to 20 years for attempted murder.
Through a domestic violence group, Paul found some answers, but not the understanding that drove his search. Why did he hurt the ones he loved? Why did he behave the way he did? Why did he have so much anger and rage inside? Paul began searching for those answers on his own and has spent over 18,000 hours in research and over 30,000 hours personally facilitating groups for victims and perpetrators of abuse.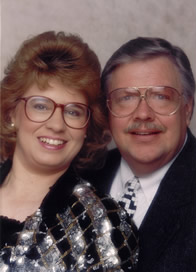 To establish learning centers for the purpose of teaching life skills to individuals with unacceptable behaviors, to begin the process of developmental reconstruction, to bring change personally and to develop family relationships by developing character and maturity in the individual.
The Life Skills "Learning to Live, Learning to Love" curriculum is an educational focus to equip people with skills for modifying their unacceptable behavior based on developmental reconstruction, and includes the following topics:
Arrested Development
Gender Differences
Overcoming Sexual Abuse
19 Stages of Recovery
Family Roles
Guilt and Shame
Mature Love vs. Addiction
Power and Control
The Silent Knight
Boundaries
Cycle of Violence
Communications
Love and Family Bonding
Learning to Forgive
Rejection
Respecting Self and Others
Accepting Responsibility
Making Lasting Relationships
Understanding Our Anger
Healing the Eight Stages of Life
Managing Stress
Awareness/Processing of Feelings
Grieving Our Losses
Breaking Bonds of Shame
Developing Trust
Denial
Roots of the Healthy Family